As we come into the colder months of the year your skin and lips are going to take a battering, gone are the days of sun and laughter, and here are the days of hot chocolate and scarves (well nearly). I completely welcome Autumn and Winter with open arms, they're my favourite seasonal cousins, i'm a winter baby myself what with being born 8 days before Christmas.
Like everyone i'm sure you've heard nothing but positive things about Lush, and i'm sure i'm not the only one who has fell for the shops charm, the delicious smell that pours out of its doors; the smell is almost edible, and they're super friendly and helpful staff!
So Friday afternoon came and i trotted off to the shop to introduce my boyfriend to the wonder that is Lush. He looked slightly daunted as he approached the doors, probably intimidated by the pools of women that were gathered inside, so i palmed him off on a delightful shop assistant who helped him pick out various products whilst i walked about finding new things to add to my already huge Lush collection.
The great thing about Lush products is that all the ingredients are completely 100% natural and not tested on animals.
So on with my product reviews:
Let The Good Times Roll £6.40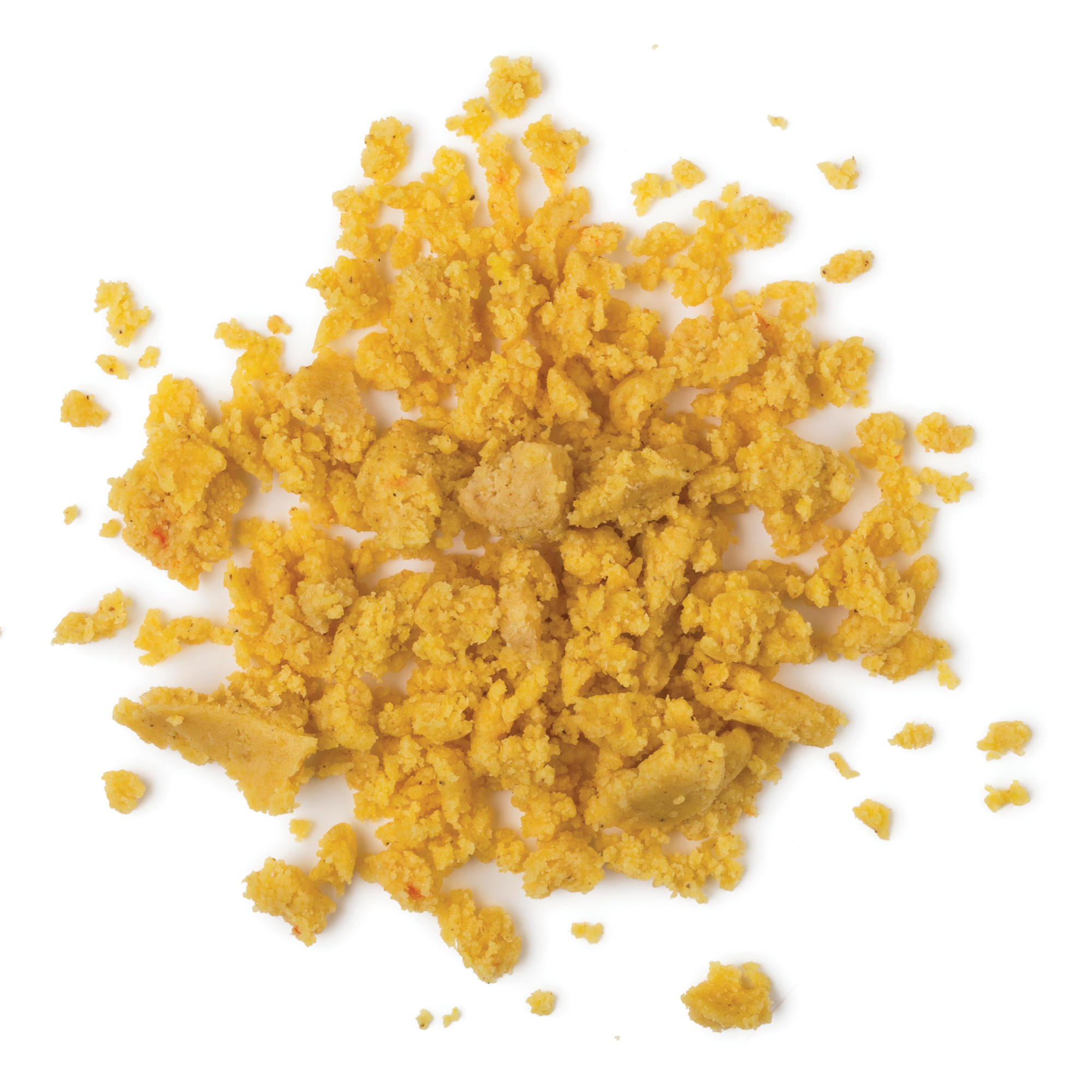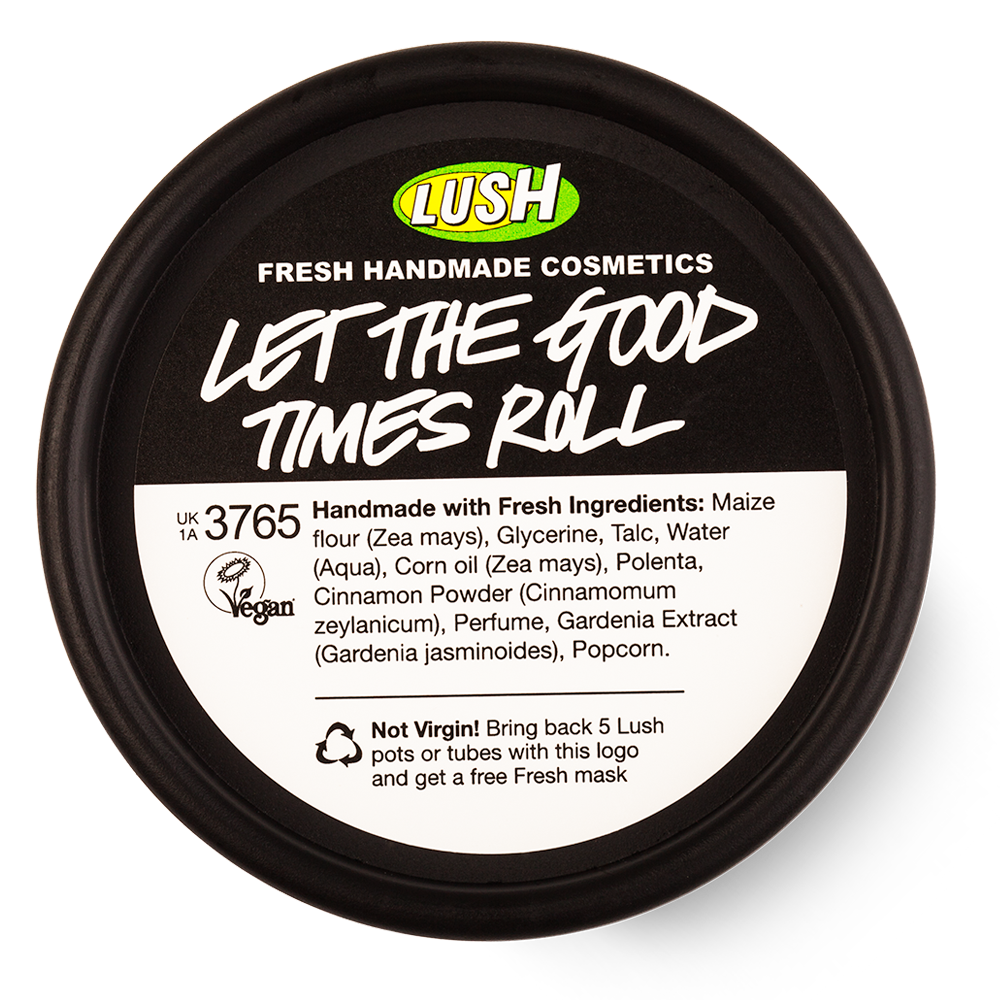 Once you smell this facial and body cleanser you'll immediately be sold, it will be in your basket within 2 seconds, but in case you aren't sold by it's buttery popcorn fragrance read on. Let The Good Times Roll contains Maize flour which gently exfoliates, and polenta which is mineral and vitamin packed which makes it amazing for your skin, using this product is almost like feeding your skin. Both ingredients exfoliate your skin leaving it smoother than silk, and not to mention you smell amazing after i couldn't stop smelling my skin after i'd used it i smelt delectable. This product exfoliates without being too harsh and aggravating your skin, i have really sensitive skin and this product left my face feeling beyond fresh, it's hard to believe there's only 10 ingredients in this little pot of wonder.
Imperialis £11.95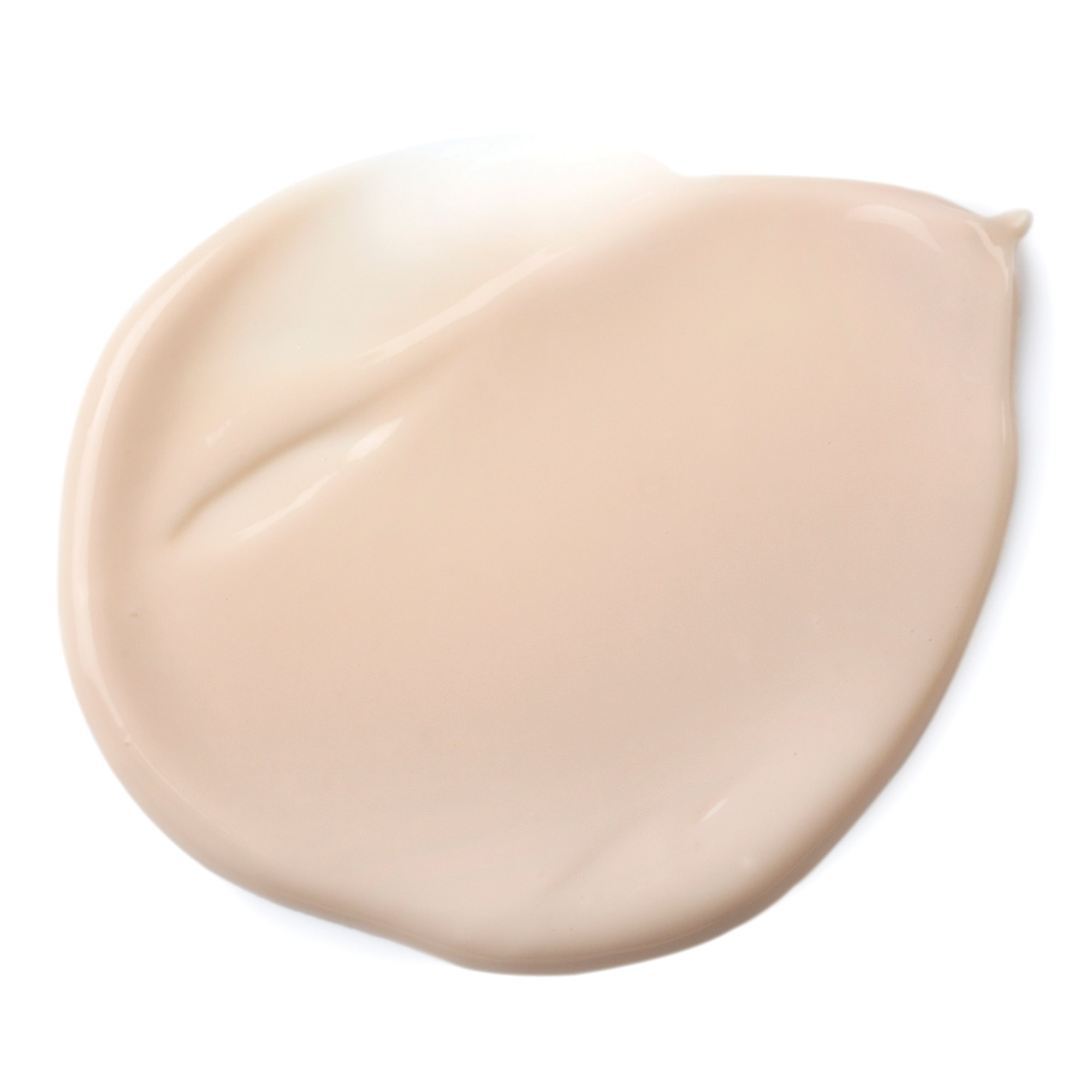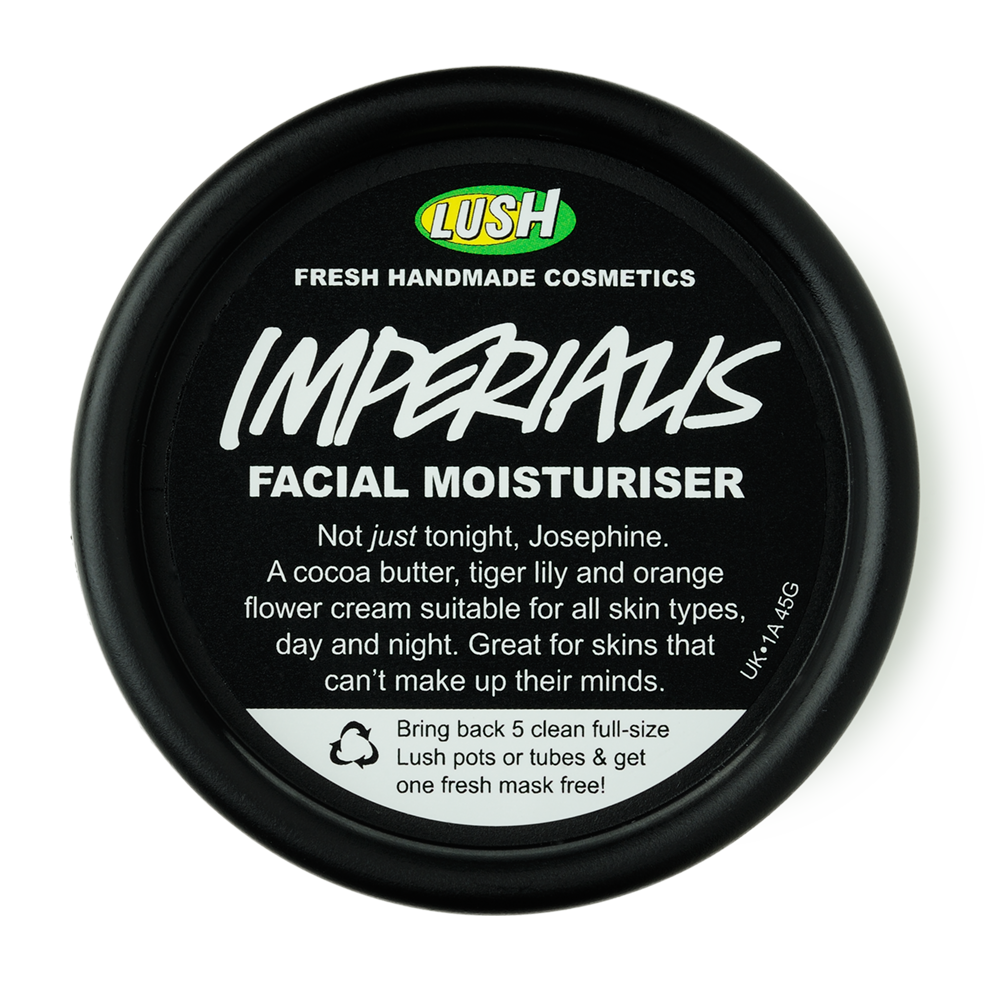 This moisturiser is great for skin that changes it's mind a lot, is your skin greasy? is it dry? is it combination? Or is it all of the above? Then you should probably use this moisturiser. My skin is up and down 24/7 it never knows what it's doing which makes it real hard to build a facial care plan around, this means my bathroom is full of varying moisturisers that get used once and never again, so i'm extremely glad that i found this this moisturiser as it has completely changed the way i look after my skin. 
This is a very light moisturiser that will give you a healthy glow and restore your skin back to its luscious self. Imperialis is packed with plenty of plant infusions including lavender flower infusion that balances and calms your skin, Brunello Lily Petals for anti-inflammatory and antimicrobial properties, Sweet Violent extract that will work to soften your skin and Elder flower extract that will soothe your skin. 
Bohemian Soap £3.35 for 108g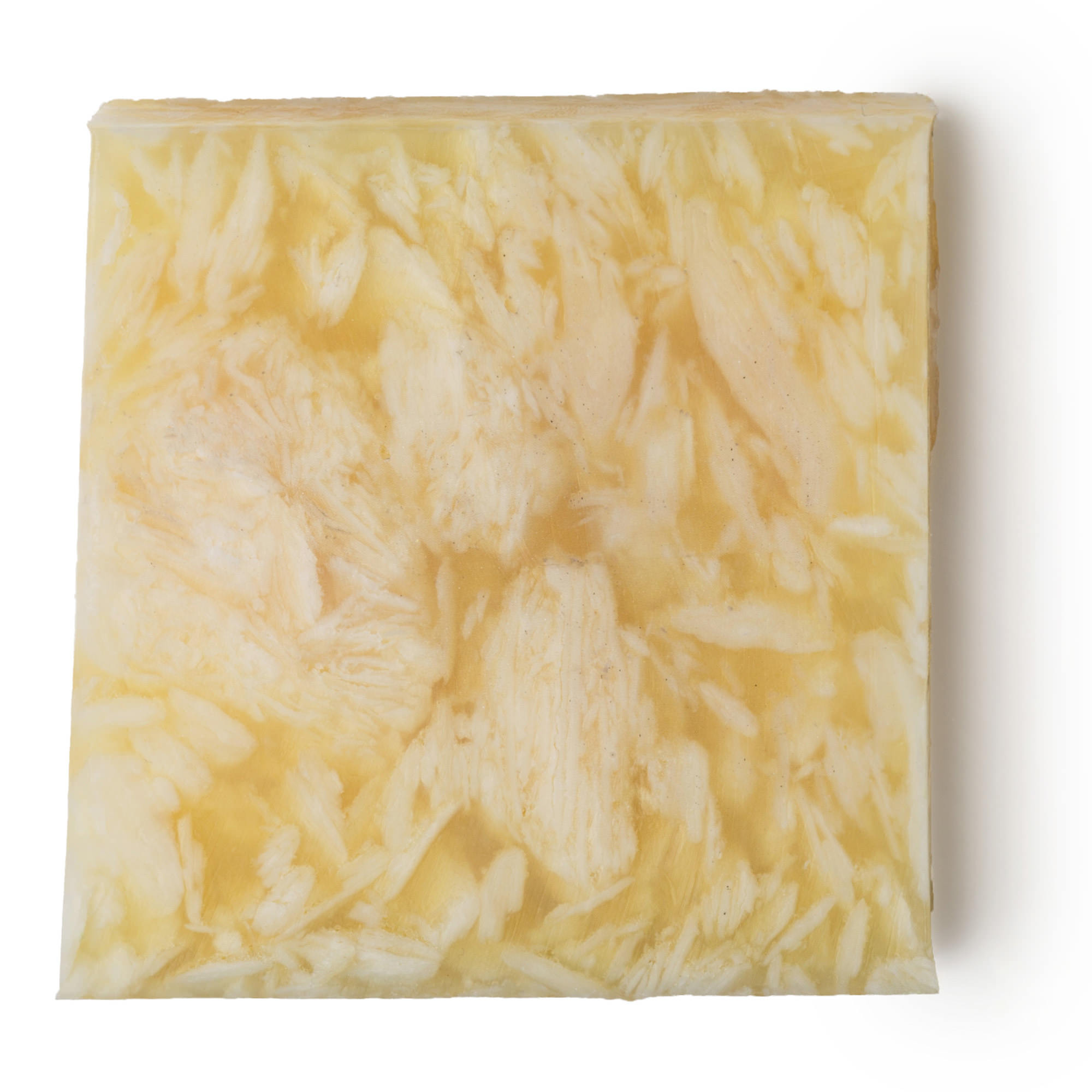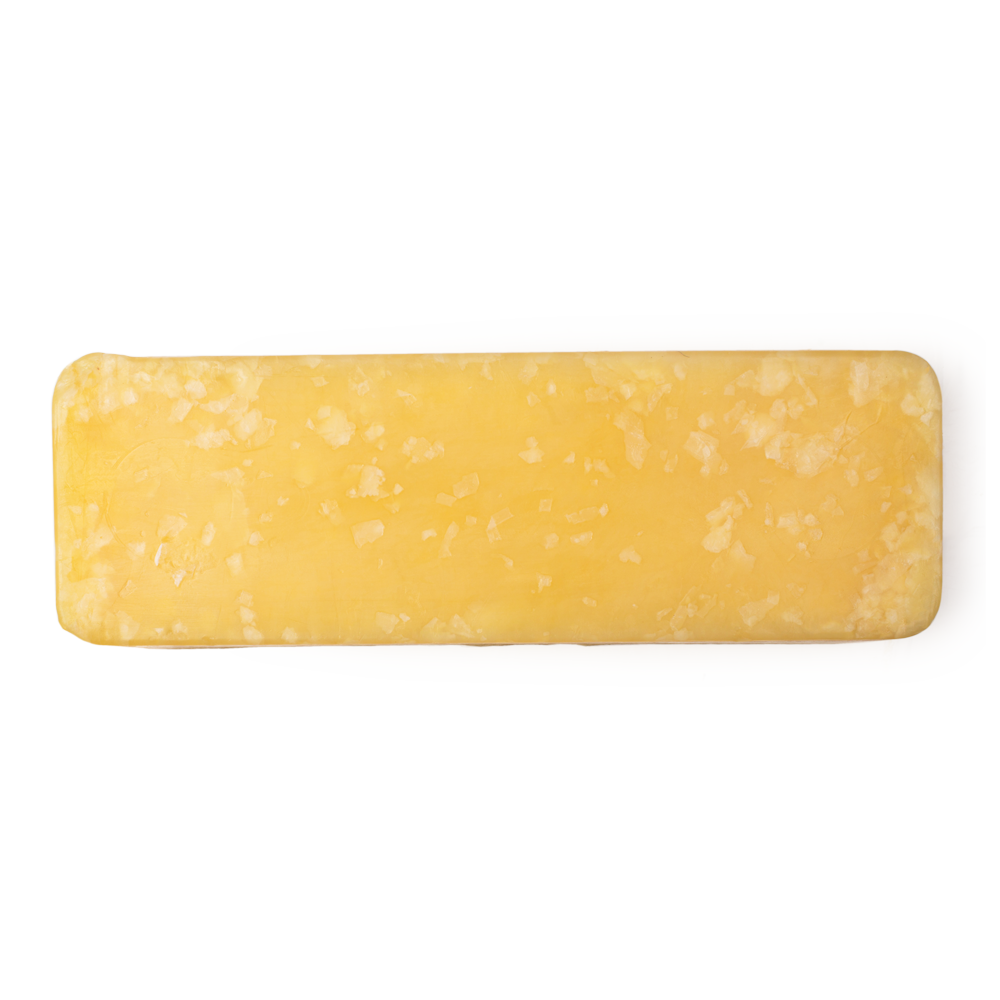 Choosing a soap at Lush is a hard one, the variety is so vast and each soap has many different qualities. This is one of my favourite soaps and apparently it's a really popular choice amongst you other lovers of Lush. This soap has a glorious citrus scent, and leaves you smelling amazing! I usually use this soap in the morning especially if it's early and i need that little bit of extra help waking up in the morning. The lemon oil helps as an added pick me up that helps put you in that positive frame of mind for the rest of the day. Bohemia won't dry out your skin, and i find 100g usually lasts me around 2-3 weeks, but if Bohemia doesn't float your boat there are a lot of other choices to choose from, and i mean A LOT.
Bubblegum Lip Scrub £5.50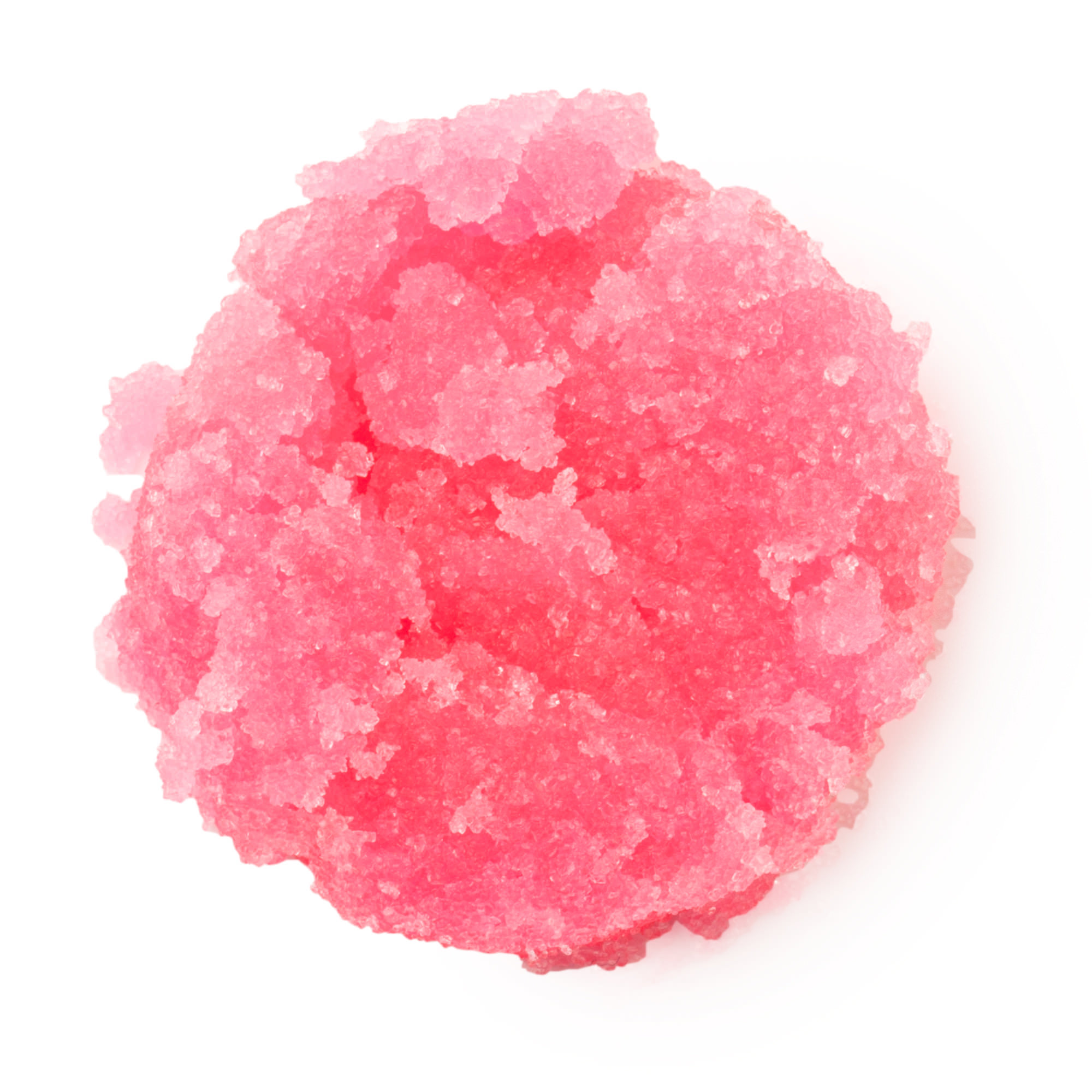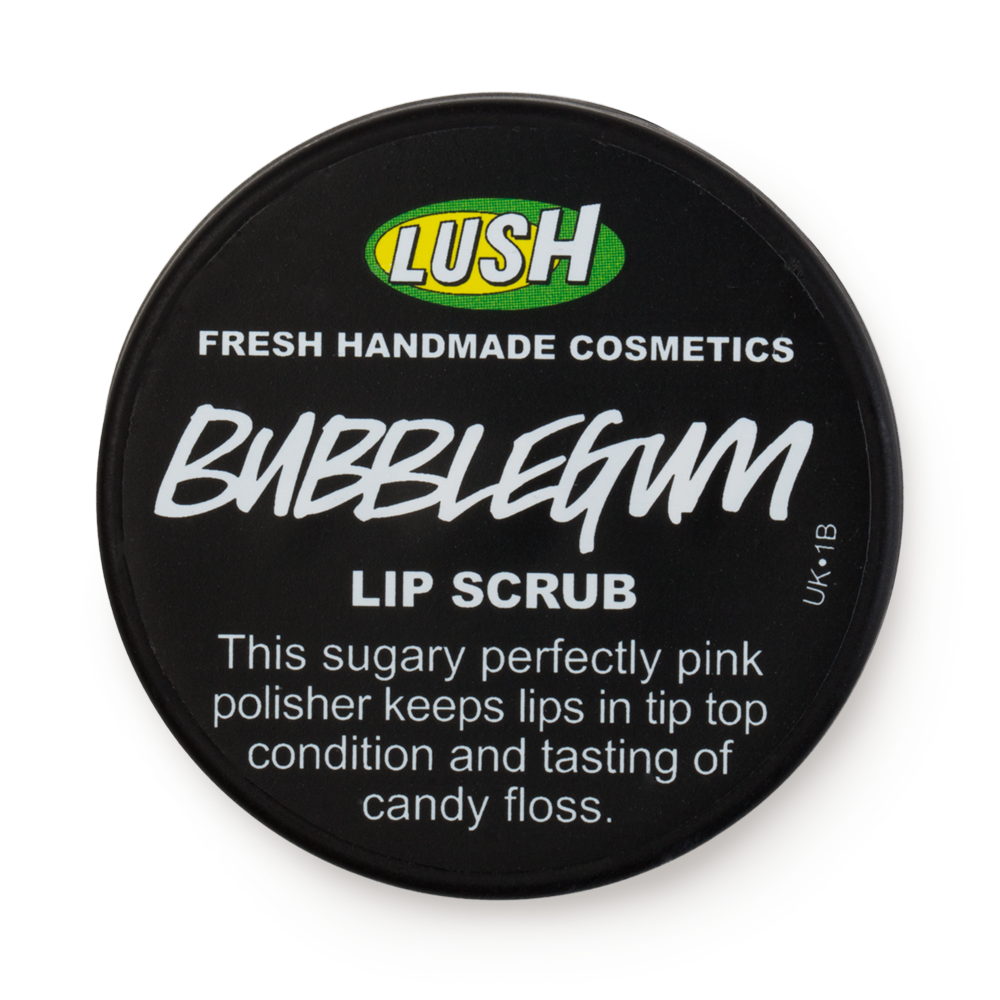 If like me you wear a lot of lipstick then you'll know how important it is to keep your lips looking pristine and polished in order to apply lipstick evenly. You can make your own lip scrub, but if like me your don't always have time for that then i would advise Lush's lip scrubs. This lip scrub tastes like bubblegum and does the job perfectly leaving my lips prepped and smooth enough to apply any colour. The caster sugar exfoliates your lips, whilst the jojoba oil softens and scrubs away the dead skin, your lips will taste heavenly and your lipstick will look perfect! This item is a must have for any lipstick addict!