As Audrey Hepburn famously said in the film Sabrina, "Paris is always a good idea.
There's something about Paris that stays with you, its beauty and relaxed pace of life is enough to draw even the harshest critic into its arms. I was lucky enough to go to Paris for my birthday last year, and i absolutely loved it! The people, the food, the places, and especially the wine. It was my third time in Paris and it certainly won't be my last, so use this blog as a kind of tips and tricks book on how to perhaps make the most of your first visit. I'm no Paris expert, far from it, so if you can't take anything from this blog at least enjoy the pictures!
My top tips 
1. Beware of pickpockets they are rife in Paris and often go unnoticed.
2. Make full use of the Metro, it's fairly easy to use and is no different from the London Underground. There's plenty of apps you can download to help you navigate your way through Paris via Metro.
3. Learn some basic phrases before you go, don't assume every one is going to speak English; i mean most people in Paris do speak English but that's not the point, and we all know bonjour, au revoir and merci. Most people i came into contact with really enjoyed the fact i at least tried to speak french.
4.  You're going to walking around a lot! Wear comfortable shoes, when i say comfortable though don't get your walking boots on! That is simply a faux-pax darling.
5. You're going to want to see everything possible and i totally get that but trust me you aren't going to see half of what you wanted, so just take it slow and enjoy what you do get to see.
6. the Louvre, Musée d'Orsay, Centre Pompidou, Musée Rodin and other museums around Paris are free for all under 18s, and all European Union residents/nationals aged under 26 (bring passport ID or a driving licence) – and then free for everybody on the first Sunday of the month November-March.
7. Not all Parisians are rude. I've never really understood this stereotype of French people, it's like anywhere you'll ever go you're going to have a mix of people, some will be rude, some will be polite. You'll be surprised how polite the people of Paris actually are.
8. Always say hello and goodbye when entering and leaving a shop or restaurant.
9. It's really useful to research a bit into anywhere you want to go beforehand, because although it is easy to just find places to go, a lot of places require a reservation to be made prior. Obviously TripAdvisor is a given for researching ahead of your trip.
10. You will see so many natural beauties, i don't know what it is about Parisian women but their makeup is so natural and flawless i was amazed. The contrast between us Brits and them is just so different, not a scouse brow in sight in old Paree.
11. Head to the Latin Quarter if you can't make up your mind about where to eat or drink.
12. and lastly enjoy it!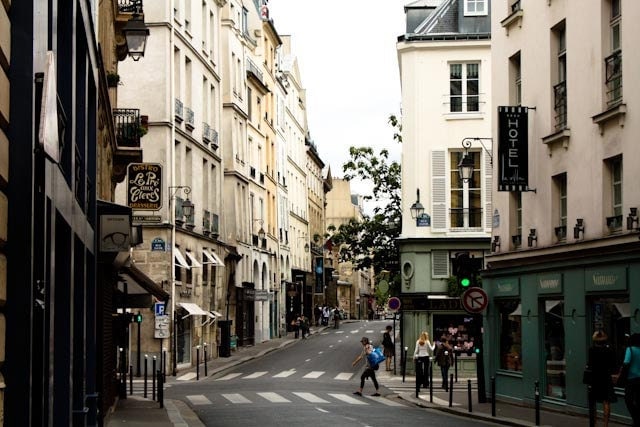 Places to visit, places to see
Musee d'Orsay

Centre De Pompidou– ugly building, great art. Although i nearly did ruin an art exhibit here because i was trying to look at myself in a mirror how cringe worthy.

Louvre –  Can't even express how much i loved the Egyptian exhibit! Go later in the day to avoid the ques!
Pantheon

Dali Museum

Frogburger – Best burger i have ever had in my entire life. Can we not just get rid of Nandos and replace it with Frogburger please?
Berties Cupcakery

Trocadero

Arc De Triomphe 

 Le Relais dee l'Entrecote 

Any bread, pastry or cake shop.

Notre Dame – I nearly died walking to the top of Notre Dame, which subsequently led me onto quit smoking about 10 times over the months afterwards. Be warned it's a lot of steps but the view is a beaut!

Lock Bridge

WINE WINE WINE – basically i drank a lot on my last visit to Paris in a lot of places that i don't remember but were really cool, which is a shame because i'd have something interesting to talk about in this bit…
Most of these photos are mine but some aren't.